Health & Wellness
Your health changes over the course of your life; sometimes changes come quickly and sometimes they happen over a longer period of time. We'll provide for your needs in both situations and we won't ever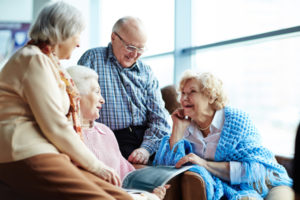 ask you to move to access more care or service. We'll offer as much or as little care and service, as you need over time. Our care staff will always be aware of your situation and provide you with the services that you need, when you need them.
For couples we understand that your individual needs may be different. In many retirement settings one spouse may need to move to access additional services. At Rubidge, we won't ask one spouse to move to access more care. We will do our utmost to keep couples together providing the individual level of care that each spouse requires.
We also believe that we should arrange for as many services as possible to come to you.
When the services come to you then you never have to arrange transportation. You just walk down the hall to access these services:
Foot Care
Massage Therapy
Physiotherapy Services from Assessment to Treatment
Professional Hair Stylist
Manicure and Pedicure
Music Therapy
Yoga and Exercise Programs
Improving your health is also one of our objectives. Nutritious meals are an important factor and we make fitness fun in our programming for health and wellness. Our strengthening program focuses on restoring and enhancing your mobility, balance and strength.