Leisure & Recreation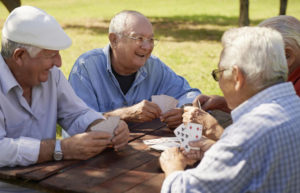 What's going to make today great for you? Have some fun and be a part of the wide variety of activities available to you. Our Activity Director makes every day interesting with exercise programs, movies, entertainers, card tournaments, socials and happy hours.
Step outside for a walk around our beautiful gardens. Inspiring colours and landscapes are yours to enjoy. Designed and maintained by expert staff and volunteers, there is always something new to see. The planting has been done with precise detailing to keep the gardens exciting throughout the year.